Good ideas don't just happen: notes from New York
Having a creative idea is easy. Having a good one? Not so much. It takes mental discipline, courage, a willingness to fail and an internal tenacity not to settle for the first idea you have. It's a bit like exercising a muscle. The more you do it, the better you get. But you've got to be prepared for a bit of blood, sweat and tears along the way.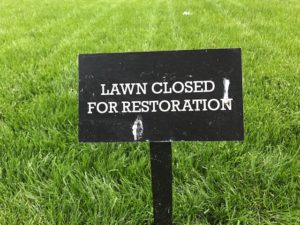 Seth Godin, author, entrepreneur and one of my favourite thinkers, puts it like this: 'When you commit to a practice, you will certainly have days when you don't feel like it, when you believe it's not your best work, when the muse deserts you. But, when you keep your commitment, the muse returns. When you keep your commitment, the work happens.'
As co-founder of an agency and a copywriter by trade, I have to commit every day to making sure the work that leaves my agency isn't just good enough. But really good. And that means keeping my own creative radar in check. Knowing that at the end of the day, I can trust my gut and experience to choose the ideas that are going to get the right sort of attention and results for our clients.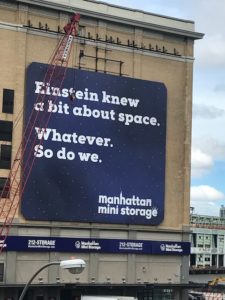 That's why I so relished a chance to escape from Auckland for a few days and head to one of the most creative cities in the world – New York. I'm here to judge the Caples awards, and although I'm looking forward to meeting my fellow judges and sharing opinions on what we think is good or not, right now I'm just wandering the streets, taking the time to absorb it all.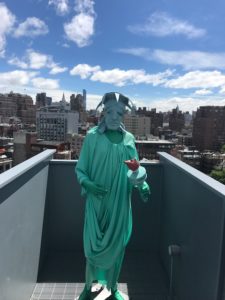 From the ubiquitous graffiti, which these days is more decorative than disruptive, to the juxtaposition of architecture, where turn-of-the-century lies side by side with ultra-modern, to the clothes, the haircuts, the accents, even the taxis and the hotdog stands – everything about this place is like an adrenaline hit for the creative mind.
There's an uncertainty about being in an unfamiliar city that gives you permission to think freely, without judgement. Your internal censor is turned off. Ideas just come unconsciously, without waiting for applause. It's a feeling that I need to hold on to when we're back in the agency, sweating over a white piece of paper in a room.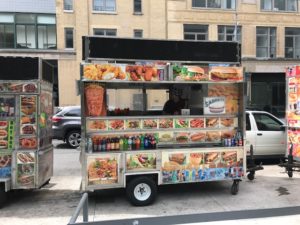 As Godin would have it, 'A sailboat without a sail might float. For a long time, in fact. But without a sail, it can't go anywhere, can't fulfil its function. Floating is insufficient.' Good creative work is not about just floating along accepting what comes our way. It's about going out there and looking for it. And keeping on looking. Here's to more sailing, and less floating. Here's to all those great ideas that are yet to come.