The User Generated Content Revolution
Imagine if you could get your customers to sell your product for you, completely free of charge.
It's called word of mouth, right? Well not exactly. What might be new to you is the idea that there are people out there who will willingly spend hours of their day, generating engaging and valuable content for companies completely free of charge. Some have gotten so good at it and have such large audiences, they do it full time.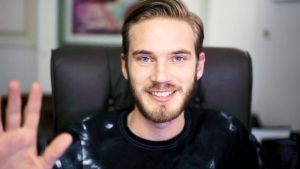 In case you don't recognise this handsome mug, meet Felix Kjellberg. He uploads videos of himself playing video games to YouTube. Felix has a net worth of $12 million US dollars, and a following almost ten times the population of New Zealand, at 45 million subscribers. He's been on the cover of TIME magazine.
The kind of coverage he creates is gold dust to businesses. He makes thousands of sales for games developers and entertainment companies. In fact, YouTube liked him so much they made him headline creator on their new subscription only service, YouTube RED.
Felix's brief coverage of a small independently developed game called 'Crypt of the Necrodancer' (great pun), netted them $60k USD in sales. For a three-man team, that's a life-changing figure.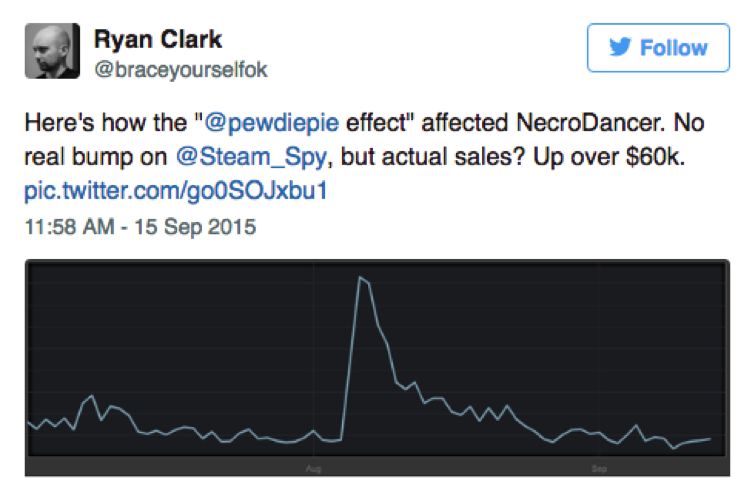 The entertainment industry as a whole has changed massively over the last few years. We have seen huge controversies when game developers have tried to censor poor YouTube reviews, we have seen Live Streaming become a huge entertainment medium (think YouTube but live TV) and getting audiences of 9.5 million viewers per month.
The Walt Disney Company clearly thinks that YouTube is the next big medium, as they recently bought creator network Maker Studios (a group of 'Tubers working together) for $500 million USD. Guess who was a part of Maker Studios up until very recently? Felix. He split off to start his own network, after he realised that's where the real money is.

More and more industries are going to start moving in this direction. Look at Instagram for example, the natural home of beauty & fitness marketing these days. These personalities act as a credible and genuine middle ground between your brand and your audience.
So what does this mean for us? Well, if you're trying to reach a millennial audience, then being genuine and authentic is the best way to do it. And you might want look into getting a 'Tuber or three on side.